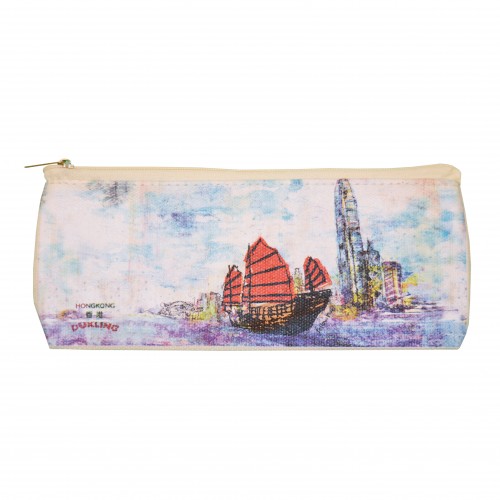 Dukling Icon of Hong Kong series - canvas zip pencil case
Modern - Dukling art in stamp technique which designed by designer Followmie.
Hong Kong transformed from a small fishing port into today's metropolis. The artwork create the huge contrast of antique boat Dukling sailing in the modern Hong Kong.
size:8.5x20cm
remark:
Pencil case - Modern